about the salon
J Tique is located on the northside of Seattle's historic Ballard neighborhood, J Tique is a unique salon where you can relax and enjoy attentive service. Let your distractions fade and your soul rejuvenate as one of our expert stylists creates your look with the right combination of artistry and precision.
We are attuned to trends, masters of timeless style and take pride in the quality of our services and the products we offer.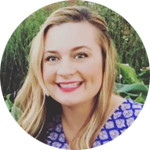 Jessica Cole MacWilliams
Jessica has built the salon on a foundation of skill, professionalism, and energetic fun. When you arrive you will first notice the warmth of the space, design and ambiance.
During your time with Jessica, you will enjoy the conversation and be comforted by the caliber of services you'll receive. Simply put - when you leave, it will be with a renewed smile.